Charles Hadsell
Charles Hadsell is an accomplished executive with a proven 18+ year track record at leading technology companies. Mr. Hadsell spent the first part of his career in a variety of senior leadership positions at semiconductor firms Analog Devices and Texas Instruments. Back in 2018 he founded ePropertyCare, a technology company based in Somerville, MA that provides a Smart Building solution for landlords, developers and real estate firms. Mr. Hadsell has rental property across multiple states and uses his semiconductor and real estate knowledge to address key challenges in the Smart Building market.
Mr. Hadsell received a Bachelors of Science in Electrical Engineering from Princeton University, a Masters in Business Administration from the Booth School of Business at the University of Chicago, and has completed executive education courses at the Sloan School of Business at MIT. Mr. Hadsell is married with three children (1, 4, 6).
Interview questions:
Career | Tell us about your career including Texas Instruments and Analog Devices? What role did your father's rental properties play? Tell us about the decision to start ePropertyCare?
ePropertyCare Solution | Can you describe the ePropertyCare solution? How the Cellular Hub works? What solutions are covered - water leak detection, temperature, security? Are you focused on the homeowner or rental properties?
Milestones | What are some of the key milestones since founding the company?
Today | Please provide an overview of ePropertyCare in terms of employees, clients, footprint?
Business Model | Is your model a SaaS model?
Contractor Network | Tell us about the contractor network you've built to install your products?
Partnerships | In November, ePropertyCare announced a partnership with BBA Management, a full service property management company based in Boston. Can you describe the partnership and the potential implications? We saw similar announcements with the developer Capstone Communities and the Titan Insurance agency. Can you describe those as well?
Geography | Are there plans to rollout your service into other markets?
Capital | How has ePropertyCare been funded today? Are there any plans for angel or private equity funding?
Insurance Companies | What can insurance carriers play?
2021 | What are your growth plans for 2021?
About ePropertyCare
ePropertyCare brings smart home technology into the rental property market with a strong focus on landlords, developers and property managers. ePropertyCare provides security, access control, video monitoring and other smart building solutions that scale from single-family units to large multi-dwelling complexes.
ePropertyCare is headquartered in Boston, Massachusetts. For more information on ePropertyCare, visit them on Facebook or find them online at https://epropertycare.com.
Recent press releases:
ePropertyCare and BBA Management Announce Partnership to Implement Smart-Building Technology Into All BBA Properties
Platform Increases Safety in Affordable Housing Developments
ePropertyCare Announces Partnership with Capstone Communities
The Broadest & Deepest Collection Of Tech Products & Vendors
Your City, Your Resource: What's Available to the Startup Community in Boston?
---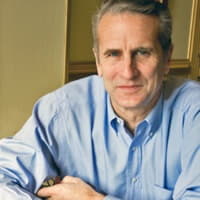 Edwin Warfield, CEO of citybizlist, conducts CEO Interviews.
If you're interested in a citybiz CEO Interview, please contact Edwin Warfield - edwin.warfield@citybuzz.co