Greg Dorsey and Charles Hadsell
ePropertyCare, a smart-building technology company bringing Internet of Things (IoT) services into the rental and multi-housing property market, today announced its partnership with BBA Management, Greater Boston's most trusted full-service property management company. The two will work together to improve security and safety for residents and avoid costly repairs by installing state-of-the-art technology into homes and multi-unit buildings.
"The peace of mind that ePropertyCare has given me and my company has changed everything," said Greg Dorsey, President and Founder of BBA Management. "There have been a number of costly issues that have occurred at my properties, including an expensive elevator control room flood, which would have been prevented had I already been working with Charles and ePropertyCare at the time."
The ePropertyCare platform operates over the cellular network and allows landlords and property managers to remotely monitor and control the property through their cell phone, thereby avoiding in-person interactions, which has been extremely useful in the age of COVID-19 and the accompanying social distancing measures.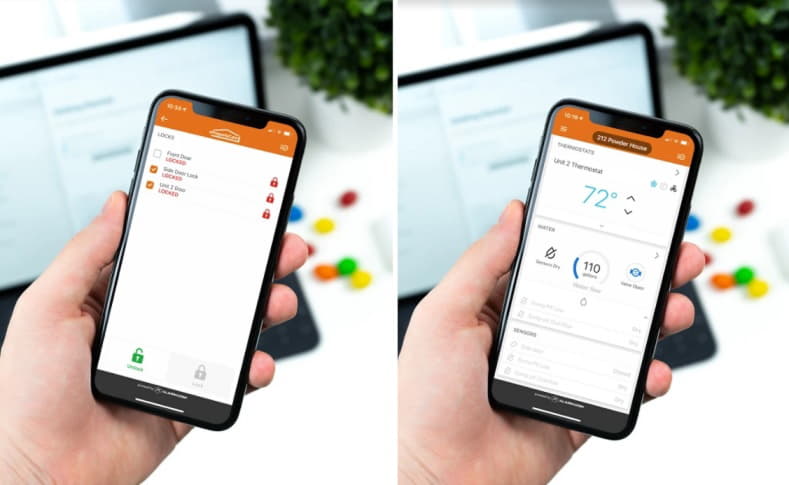 "Our partnership with BBA Management is a true win-win," said ePropertyCare Co-Founder and CEO, Charles Hadsell. "We're so happy to be working with Greg to implement our technologies into his buildings, improving the tenant experience and providing ongoing support for whatever issues arise. It's evident that BBA cares about their tenants and wants to create the safest possible environment, and their level of professionalism is unmatched."
BBA Management uses ePropertyCare's technology in a number of properties across urban Greater Boston all the way into rural New Hampshire, ranging from single homes to 100-plus unit complexes. The features employed at these locations include water protection, video monitoring, temperature control, electronic access, smart locks and alarm systems. The water protection system monitors pipes and alerts homeowners of any leakage, offering suggestions of what the issue may be and how urgent it is.
"Not only does ePropertyCare help me avoid costly repairs, it also saves me money on my insurance premiums," continued Dorsey. "My insurance company has the same peace of mind that I do, that nothing major will go unchecked, and that security is reflected in the savings they pass on as an incentive to continue monitoring the properties. Additionally, in two decades of managing properties, I have never experienced the level of customer service that I receive from ePropertyCare. This was one of the major determining factors in the evolution of our relationship from client-vendor to true partners and collaborators."
ePropertyCare allows property managers to set one-time codes for maintenance workers to use at the set time of arrival to enter the building and make repairs. Residents and landlords do not have to be present and are put at ease knowing this single-use code will only grant the necessary temporary access.
"For all the benefits ePropertyCare provides to property managers, it's equally appreciated by the tenants," said Dorsey. "No one ever worries about getting locked out of their apartment, and they take comfort in knowing the properties are secure."
BBA Management is working toward implementing ePropertyCare technology into all of their buildings by the end of 2021.
ABOUT EPROPERTYCARE
ePropertyCare brings smart home technology into the rental property market with a strong focus on landlords, developers and property managers. ePropertyCare provides remote security, access control, video and PointCentral for large multi-dwelling unit automation, as well as on-demand maintenance.
ePropertyCare is headquartered in Boston, Massachusetts. For more information on ePropertyCare, visit them on Facebook or find them online at https://epropertycare.com.
ABOUT BBA MANAGEMENT, LLC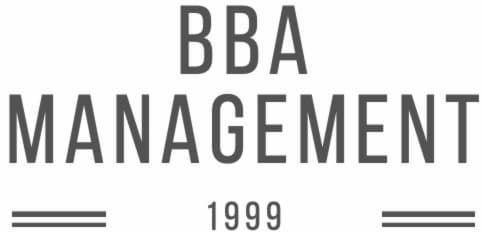 BBA Management is Greater Boston's most trusted full-service property management company with a portfolio of properties including single family homes, apartments and condos to large multi-family properties and condo associations. BBA Management uses planning, strategy and simple human thoughtfulness to benefit their clients by keeping tenants happy and enhancing property value.
BBA Management is headquartered in Brookline, Massachusetts. For more information on BBA Management, visit them on Facebook or find them online at http://www.bbamanagement.com/.