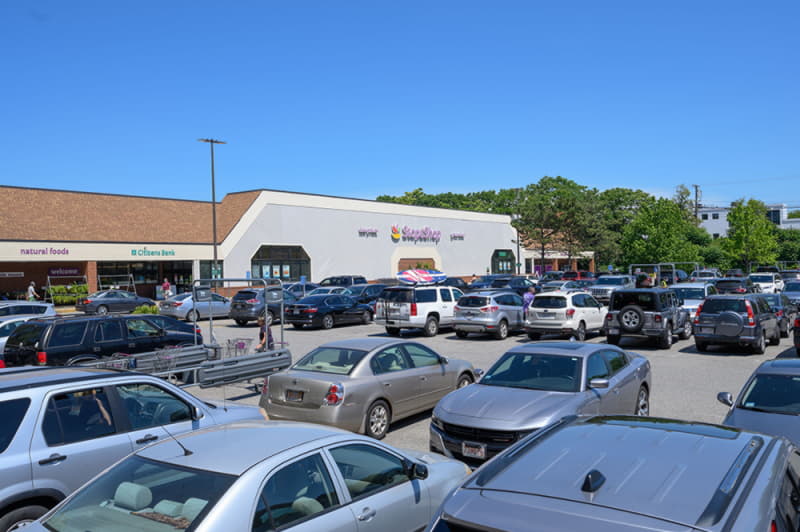 JLL Capital Markets announced today that it has completed the $35.5 million sale of a 69,000-square-foot, single-tenant retail building net leased by Stop & Shop Supermarket in the Boston urban core community of Watertown, Massachusetts.
JLL marketed the property on behalf of the seller, Winstanley Enterprises, LLC and Surrey Equities LLC, and procured the buyer, Equity Industrial Partners.
Stop & Shop Supermarket has occupied the building for more than 25 years and recently extended its long-term lease, demonstrating its continued confidence in the property. Situated on 11.8 acres at 700 Pleasant St., the property is in a high-profile location surrounded by some of the most affluent communities in the state and high-profile life science tenants. The Stop & Shop is also adjacent to the Waltham and Newton city lines and has excellent access to major roadways. Additionally, the property, which is surrounded by more than 174,000 residents within a three-mile radius, is proximate to Cambridge and is seven miles from Downtown Boston.
Watertown has emerged as a popular life science and innovation destination. Given the lack of available space in East Cambridge, tenants began turning to Watertown as an alternative for their life science, healthcare and technology-oriented space needs. Pleasant Street and the area along the Charles River benefit from the new investor demand and unparalleled commercial and residential development, along with infrastructure upgrades, that comes from the area's rapid growth.
A JLL Retail Capital Markets team based in Boston represented the seller.
JLL Capital Markets is a full-service global provider of capital solutions for real estate investors and occupiers. The firm's in-depth local market and global investor knowledge delivers the best-in-class solutions for clients — whether investment sales advisory, debt placement, equity placement or a recapitalization. The firm has more than 3,700 Capital Markets specialists worldwide with offices in nearly 50 countries.
About Winstanley Enterprises, LLC
Winstanley Enterprises LLC is a vertically integrated commercial real estate investment firm based in Concord, Massachusetts. Founded in 1990, the company has acquired and developed properties across a wide range of asset classes including retail, logistics, life sciences, industrial, office, multifamily residential, research and development and medical office. Throughout its history, Winstanley has earned a reputation for working creatively with businesses and municipalities and following through on its commitments.
About Surrey Equities, LLC
Formed in 2004 by Edward Silvera and Leon Silvera, Surrey Equities, LLC is a real estate investment and management firm specializing in acquiring value-added retail investment opportunities throughout the eastern United States and implementing a tailored strategy to maximize asset value. Its in-depth analysis and due diligence, as well as the character of its leasing and management teams, give Surrey Equities the ability to execute on its plans despite their complexity. The company currently owns real estate in Florida, Massachusetts, New York and Connecticut. For more information, visit surreyequities.com.
About Equity Industrial Partners
Equity Industrial Partners (EIP) is a privately held developer and operator of industrial warehouse, distribution, and office facilities throughout the United States. Since the firm's inception in 1995, EIP has acquired and developed over 100 million square feet of commercial and industrial properties. As a fully integrated real estate company, EIP also manages over 19.6 million square feet of property, providing a full range of leasing and property, facilities and construction management services for its owned portfolio and select third-party clients. For more information, visit EquityIndustrial.com.
About JLL
JLL (NYSE: JLL) is a leading professional services firm that specializes in real estate and investment management. JLL shapes the future of real estate for a better world by using the most advanced technology to create rewarding opportunities, amazing spaces and sustainable real estate solutions for our clients, our people and our communities. JLL is a Fortune 500 company with annual revenue of $16.6 billion, operations in over 80 countries and a global workforce of more than 91,000 as of December 31, 2020. JLL is the brand name, and a registered trademark, of Jones Lang LaSalle Incorporated. For further information, visit jll.com.