Jim Rogers
James E. Rogers, Jr. (Jim) is president of a growing family of telecommunications companies that include HealthConnect Networks and Mission Broadband. Jim founded his first company, an independent telecommunications and computer consulting firm in 1995. In 2007, he expanded to add the New England Telehealth Consortium (NETC), a non-profit network with over 1,100 participating New England health care providers. After working with healthcare organizations through NETC, Jim founded HealthConnect Networks to help health care providers solve challenges around connectivity and networks. Jim most recently launched Mission Broadband with the goal of bringing high-speed internet to every citizen. He is a Trustee on the Board of Acadia Hospital in Bangor, Maine, a Trustee on the Board of Phillips-Strickland House in Bangor, Maine, and previously served as adjunct faculty at Husson University and on the State of Maine Telecommunications Forum. Jim has a Bachelor of Science from the University of Maine and spends as much time as he can sailing with his wife, children and grandchildren in Penobscot Bay and the Gulf of Maine.

Interview Questions:
Career | Please tell us about your career prior to founding NETC?
NETC | In 2007, you founded the non-profit New England Telehealth Consortium (NETC). Tell us about NETC and its mission? What was the role of the FCC?
HealthConnect Networks | Can you tell us about the launch, mission and key milestones?
Today | Please provide a snapshot of users, hospitals and impact of HealthConnect Networks today?
COVID | What impact has COVID had on HealthConnect Networks?
Telehealth | What role does HealthConnect Networks play in telehealth?
Mission Broadband | Can you tell us about the history of Mission Broadband?
Digital Divide| We know that the digital divide impacts rural areas the most, but how are cities and suburbs also impacted by broadband access?
Rural Healthcare | How are HealthConnect Networks and Mission Broadband impacting the challenges facing rural healthcare?
Growth | What are the growth plans for HealthConnect Networks and Mission Broadband?
Connect with Jim on LinkedIn
Recent press releases:
Broadband expansion critical for healthcare equity
Medical Care: Are People Getting Non-Covid Health Care Needs Met During the Pandemic?
COVID-19 increases demand for telemedicine, but America still isn't prepared | Opinion
The doctor will see you now — by video
---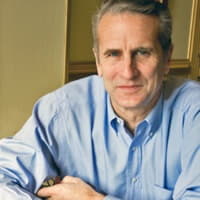 Edwin Warfield, CEO of citybizlist, conducts CEO Interviews.
If you're interested in a citybiz CEO Interview, please contact Edwin Warfield - edwin.warfield@citybuzz.co