Denise Kaigler
Denise Kaigler is the founder of women- and minority-owned MDK Brand Management (a personal branding and career coaching company) who just launched two online career coaching programs – Mainstream to Top-Tier and Before the Break – for aspiring C-level executives and energetic entrepreneurs, respectively, to keep their skillsets sharp during the pandemic. The Boston Patch picked up the announcement.
She is also the author of Forty Dollars and a Brand, which details her personal and professional journey from a shy, introverted girl who slowly built up the confidence to reach for top corporate positions not typically tailored for black women, and then snowballing that confidence into launching her own company and working with the likes of UMass Boston, Theo Epstein's 'A Foundation to Be Named Later,' Hasbro, and Ron Burton's Training Village just to name a few. Full list of clients at MDK Brand Management can be found here: https://www.mdkbrandmanagement.com/clients/

Interview questions:
Career | Your career included stints at Reebok International and Boston Scientific. Can you provide the highlights of your career and your decision to start your own firm in 2015?
MDK Brand Management | Can you provide an overview of MDK Brand Management ? what are some of the milestones since the launch?
Forty Dollars and Brand | Can you share the story of $40 when you were a student at Emerson College? How did your experiences turn into a book?
Covid 19 | What has been the impact of Covid 19 on your business?
Career Coaching | You have developed two online career coaching programs - Mainstream to Top Tier and Before the Break. Can you tell us about these programs?
Workshop | You have a workshop scheduled for January 29th entitled "How to Impact and Impress in Minutes". Can you tell us about the workshop?
Growth | What are the growth plans for MDK Brand Management?
To learn more and register for Denise's upcoming virtual workshop, How to Impact & Impress in Minutes, please click here. The 90-minute session, designed to help furloughed and laid-off employees rebuild and rebound, will take place via Zoom on Friday, January 29, 2020 from 12:00 – 1:30 p.m. EST.
Connect with Denise on LinkedIn
About Forty Dollars and a Brand website: https://fortydollarsandabrand.com:
It was the summer of 1984 and I was a self-supporting Emerson College student living alone in a studio apartment in Boston's South End. One day I woke up hot, scared and hungry. It had been two weeks since I'd received a paycheck from one of my part-time jobs. A search of my fridge and cabinets turned up a canister of flour, onions and a bottle of cooking oil. I cut up my onion, dipped the slices in flour and fried them. Onion rings for breakfast, lunch and dinner. The next day, I felt ill. I hadn't eaten a meal in two days. And I didn't expect any money for another week. Fear engulfed me. How was I going to survive the next seven days with no food and no one to ask for help? My apartment buzzer sounded. It was Sammy, a friend's uncle. Sammy entered my apartment and gave me $40 for groceries. I began to cry. I hugged Sammy like my life depended on it. In a sense, it did. Sammy was making an investment in me and in my future. That modest $40 gift strengthened my resolve to overcome my challenges and reinforced my desire to defy the odds and fulfill my dreams. Although I didn't realize it at the time, that heartening experience began to form the person, the brand, I would become: Dependable, driven and compassionate.
Blog:
The Power of Conversations and Connections During COVID-19
Turning Addiction, Death and Incarceration In to a Brand of Hope and Inspiration
Transition from Story-Teller to Story-Seller
My Week Experiencing Cuba's Brand: It's A Story Worth Telling
How to Become a Compelling Story Teller
---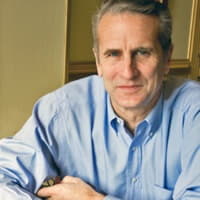 Edwin Warfield, CEO of citybizlist, conducts CEO Interviews.
If you're interested in a citybiz CEO Interview, please contact Edwin Warfield - edwin.warfield@citybuzz.co