Keren Goshen
Metechi has raised $5 million in funding for its AI-powered debt trading platform that facilitates the buying, selling, origination, and syndication of commercial loans at scale.
The investment round was led by notable angel investors including Shimon Weintraub, the Co-Founder of Brack Capital Group. Former CEOs of Bank Hapoalim and prominent CRE investors, Zion Kenan and Ari Pinto also took part.
The funding round facilitates Metechi's growing success with over 1,000 US banks, institutional investors, and brokers already on the platform. Buyers and sellers are granted access to this vast, pre-screened network that continues to grow by the day.
Connect with Keren on LinkedIn.

Interview Questions:
Career | Prior to launching Metechi in 2017, you were the chief revenue officer at Ono Academic College in Israel. Can you tell us about your career and the move to New York City?
The Problem | When did you identify the problem in the financial syndication and participation market? Tell us about the creation of the product demo?
Launch | When did Metechi launch? What role did your husband play?
D.E. Shaw | What role did the startup accelerator program at D. E. Shaw play in the launch?
Milestones | What are the significant milestones since the launch? Can you provide an overview of the size and location of the deals?
Platform | Can you describe the platform? How are you using AI? How many banks are in the marketplace?
Transactions | Can you highlight some recent transactions?
Business Model | Can you describe the business model?
Covid 19 | What impact has Covid 19 had on the distressed debt market?
Capital | In December, Metechi closed a $5 million funding round. Can you tell us about the investors? How will the company use the proceeds?
Growth | What are the growth plans? Are there international plans?
Blogs:
Breaking: We raised $5M to empower brokers to sell more NPLs at scale
New Origination Opportunity: $42.4 Billion of Performing CRE Loans in Maturity Default
The coming wave of non-performing loans is right on track
Banks need to decide today what to do with their NPLs
---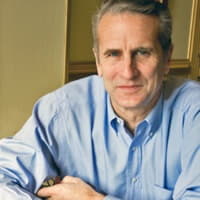 Edwin Warfield, CEO of citybizlist, conducts CEO Interviews.
If you're interested in a citybiz CEO Interview, please contact Edwin Warfield - edwin.warfield@citybuzz.co