Marina Aslanyan
Marina has served as CEO of SmartLinx for six years, after joining the company as COO in 2012. Previously, she ran the management consulting firm, Altitude Strategic Consulting, where her strategic advice helped clients achieve operational excellence.
Prior to forming Altitude, she drove corporate strategy as a key member of the executive team, and head of the Global Professional Services and Product Quality units, at Sparta Systems Inc., a global provider of quality management solutions. She also helped guide the success of the product management, pre-sales and sales teams.
Earlier in her career, she contributed to the success of many technology and life sciences companies through senior positions with Andersen Consulting, PriceWaterhouseCoopers, EDS and Barr Laboratories (Teva Pharmaceuticals). Aslanyan earned a Bachelor of Science in Management Information Systems from the Leonard N. Stern School of Business at New York University and a Masters in Mathematics and Mechanical Engineering from Baku State University.

Interview Questions:
CAREER | Before we dive into SmartLinx, can you tell us about your previous career experiences and your career journey leading up to your current role?
SMARTLINX | Can you tell us more about SmartLinx and your vision for the company?
ANNOUNCEMENTS | Can you provide an overview of recent or upcoming announcements from SmartLinx? How do these initiatives benefit your customers?
COMPETITION | What separates SmartLinx from other companies that provide workforce management solutions? What makes the company stand out?
COVID-19 | How is SmartLinx working with its customers in the acute and long-term care industry? How are you supporting clients amid COVID-19?
REMOTE | How did you approach the pandemic internally at SmartLinx to ensure your employees continued to feel supported and engaged while working remotely?
ADVICE | What is your advice for other leaders in navigating through difficult or uncertain times?
GOALS | What are your future goals and plans for SmartLinx?
Recent SmartLinx Press Releases

Recent SmartLinx Coverage
---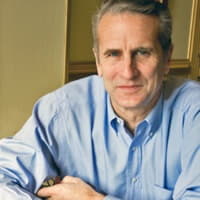 Edwin Warfield, CEO of citybizlist, conducts CEO Interviews.
If you're interested in a citybiz CEO Interview, please contact Edwin Warfield - edwin.warfield@citybuzz.co