Bita Dayhoff
Bita Dayhoff is president of the Community Action Council of Howard County (CAC) and has served in this capacity since 2009. As the CAC president, Bita is responsible for advancing the organization's vision to deliver high quality and effective services to low-income families in Howard County in Maryland.
Under Bita's leadership, CAC has experienced significant expansion in its Head Start, food, weatherization and energy assistance programs. Additionally, CAC now holds a Better Business Bureau certification and is nationally accredited for its Head Start program. CAC has been named one of the Baltimore Sun's Top 100 Employers, has received the Excellence in Service Award from ARC of Howard County, was the recipient of Howard County Human Rights Commission's first Human Rights Award, and has received the Global Poverty Award. Bita was awarded Howard County Chamber's ACE Award for Business Person of the Year in October 2017 as well.
Bita currently serves on the Board to Promote Self-Sufficiency, Howard County Local Children Board, Maryland Hunger Solutions, Maryland Community Action Partnership, and is an advisory board member on Rebuilding Together. She has also served on the boards of Women's Giving Circle, the Association of Community Services, and the League of Women Voters. She is also a graduate of Leadership Maryland and Leadership Howard County.

In addition to helping low-income residents, CAC addresses the emergency response needs of the community during any crisis situation in Howard County. As the umbrella organization, CAC provides several programs:
Early Childhood Education
CAC operates four Head Start and Pre-K centers that provide high quality early childhood education to 3- to 5-year-old children. The program provides critical family-centered support services, speech and language therapy, hearing and vision screening and nutritional counseling.
Housing Assistance
CAC offers housing assistance to Howard County residents. The program provides eviction prevention and financial support to families who need assistance through rental or mortgage payments.
Food Assistance
CAC operates the Howard County Food Bank that provides food assistance to Howard County residents in need. CAC also sponsors (14) emergency food pantries that support families in need of emergency food assistance. As a healthy food bank, CAC is committed to alleviating the effects of hunger by providing adequate and nutritious food items to families. CAC distributes fruit and vegetables grown at its community garden and offers educational programs that support healthy eating habits for families.
Energy & Weatherization
CAC provides utility assistance to households in imminent danger of utility cut-off. CAC's weatherization assistance program permanently reduces energy bills by making the home more energy efficient.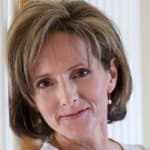 Kathleen Koch is passionate about resilience and helping individuals, companies, organizations and entire communities better weather challenges and crises. As a longtime CNN correspondent, she covered disasters from 9/11 and the D.C. sniper attacks to hurricanes, floods, blizzards and tornadoes, seeing firsthand their devastating impacts. As a bestselling author, she spent five years delving into her hometown's recovery from Hurricane Katrina, learning how disasters change cities and how they can bounce not just back, but forward.
As a nonprofit founder, she has seen how after a disaster, city and county leaders are hungry for advice from a peer – someone who's been where they are and understands. As the leader of a large network of community organizations, she has realized the power that lies in careful planning and coordination for emergencies.
Interview Questions :
Q1: For those who don't know, explain what the Community Action Council of Howard County, also known as CAC, is, what services it offers, and who it benefits.
Q2: Why is this important to everyone in the community, not just those who use CAC's services?
Q3: How has COVID-19 affected the need for CAC's services, and how has the organization responded?
Q4: What was your path to becoming the president of CAC?
Q5: How are food bank donations currently being accepted?
Q6: The governor's moratorium on utility shutoffs has already been lifted. Evictions will be allowed to proceed soon as well. How can organizations like CAC help those soon to be in dire need of securing utilities and housing?
Q7: Where can the community get more information and updates about CAC's resources, and how can they help support their neighbors during this greatest time of need?
Recent press releases:
Popular Ellicott City light show to scale back amid pandemic
Baltimore Ravens Community Quarterback Award Recipients
Giving Tuesday - Community Action Council of Howard County
County Executive Calvin Ball Announces Innovative HoCo Harvest Program Providing Venison to Local Food Bank
Community Quarterback Award Winners
---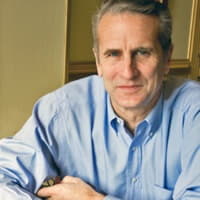 Edwin Warfield, CEO of citybizlist, conducts CEO Interviews.
If you're interested in a citybiz CEO Interview, please contact Edwin Warfield - edwin.warfield@citybuzz.co