Simon Berg
Simon's path to CEO has been unusual: after design school turned him down, he started working on an agency production floor at age 16, helping magazine publisher clients design and produce their print issues. As publishing moved into the digital era, Simon became a master of craft across both print and digital, which served as a catalyst for his 20-year ladder-climbing journey to CEO of the same agency: Group FMG (now BORN). As CEO, Simon led the charge to sell the agency in order to build and grow Ceros, a technology platform he incubated while at Group FMG.
Ceros is a cloud-based design platform that enables brands and publishers to create immersive, scalable, interactive content without writing a single line of code. The Ceros platform empowers some of the world's largest brands—NBC, United Airlines, Snap, McKinsey, IBM, Condé Nast, JP Morgan, Red Bull, Pinterest, and others—in transforming their digital experiences. Ceros' more than 500 global customers have shown an increased need for engaging digital content as their online presence remains their only presence.
Ceros has experienced exponential growth this year, including a recent $100 million strategic investment from Sumeru Equity Partners (SEP) to continue its moment as a leader in digital content creation. Other Ceros investors include Grotech Ventures, Greenspring Associates, Silicon Valley Bank and StarVest Partners, among others.

Interview Questions:
Career | In 1992 you started as a tea boy and gofer for a print production company, by 2005 you were a managing director. Can you tell us about your career prior to founding Ceros and the decision to move to New York?
Founder | Ceros has a unique founding story – can you tell us how it all happened? When did you have the vision for creating a collaborative tool for designers? How important was the elimination of coding? What do you mean when you say that digital content needed a "creative upgrade"?
Ceros the name – where did it come from?
Ceros Today | Where is Ceros today in terms of employees, clients and of course beers at the English pub in your offices?
Culture – Ceros has one of the most magical cultures of any company that I have been involved with – how do you create such an awesome culture, especially as the company grows?
The Platform | What are the key features of the platform? What is in your digital toolbox?
New Products and Services | Cerox recently launched MarkUp after it acquired Baltimore-based Arbit. Can you describe MarkUp and your plans?
Clients | Ceros has numerous high profile clients including NBC, Snap, United Airlines, IBM and Conde Nast. Please tell us about your target markets and recent clients?
Case Study | Can you highlight one of your case studies?
The Business Model | What is your business model? Is it a SaaS model?
Investors | Ceros has attracted a group of marquee investors including Grotech, Greenspring Associates, Greycroft, Marc Andreesen, Ben Horowitz and Mark Cuban. In July, Ceros closed on a $100 million financing led by Sumeru Equity Partners. Talk about your financing history and how the recent transaction played out?
Covid 19 | How has Ceros responded to Covid 19 both as a business and on the human side of things?
Growth | Will organic growth be the driver or are there any potential acquisitions planned?
The Future | What are your plans for 2021 and beyond with the platform?
Office – Ceros has an incredible office in NYC that has won awards for its design – what are your plans for returning to the office post-Covid?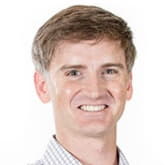 Lawson DeVries joined Grotech Ventures in 2005 and is the Managing General Partner at the firm. He focuses primarily on investment opportunities in enterprise software and tech-enabled services. Lawson currently serves on the boards of Apkudo, Ceros, CrowdStreet, DirectScale, Optoro, Perishable Shipping Solutions, RedPoint Global, ShipMonk, TaskEasy, Tethr and UrbanBound and is responsible for the firm's investment in Cerebro Capital. He has also worked closely with a number of other prior Grotech portfolio companies including NexGen Storage (acquired by Fusion-io), LogRhythm (acquired by Thoma Bravo), Logi Analytics (acquired by Marlin Equity) BroadSoft (NASDAQ: BSFT; acquired by Cisco), Collective Intellect (acquired by Oracle) and Aztek Networks (acquired by GenBand).
Prior to joining Grotech Ventures, Lawson was in the Institutional Equity Sales division of the Buckingham Research Group, a boutique independent research firm, and before that was in the Equity Research division at Deutsche Bank. He has a BA in English Literature from Harvard University and an MBA from Duke University's Fuqua School of Business.
Grotech led an $8 million Series B in Ceros in 2016 and then helped secure Greenspring Associates to lead the $14 million Series C in 2019 after which Grotech was the largest shareholder in the company.
About Grotech Ventures
Founded in 1984, Grotech seeks innovative, early-stage investments across the IT landscape and continues to invest and add value throughout the life cycle of each portfolio company. The firm has a strong combination of financial backing, industry relationships and deep domain and operational expertise to accelerate growth. With more than $1.0 billion in committed capital, Grotech supports early-stage companies through investments starting at $500,000. For more information, visit http://www.grotech.com.
Recent press releases:
Ceros Introduces Release 7, a New Standard for Digital Design
Ceros Partners with Getty Images to Promote an Inclusive Storytelling Guide for Marketers, Developed in Conjunction with SeeHer
Ceros Report Finds 81% of Marketing, Design, and PR Pros Need an Immersive Content Strategy
Ceros Announces $100M Strategic Investment Led by Sumeru Equity Partners
---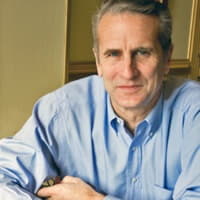 Edwin Warfield, CEO of citybizlist, conducts CEO Interviews.
If you're interested in a citybiz CEO Interview, please contact Edwin Warfield - edwin.warfield@citybuzz.co