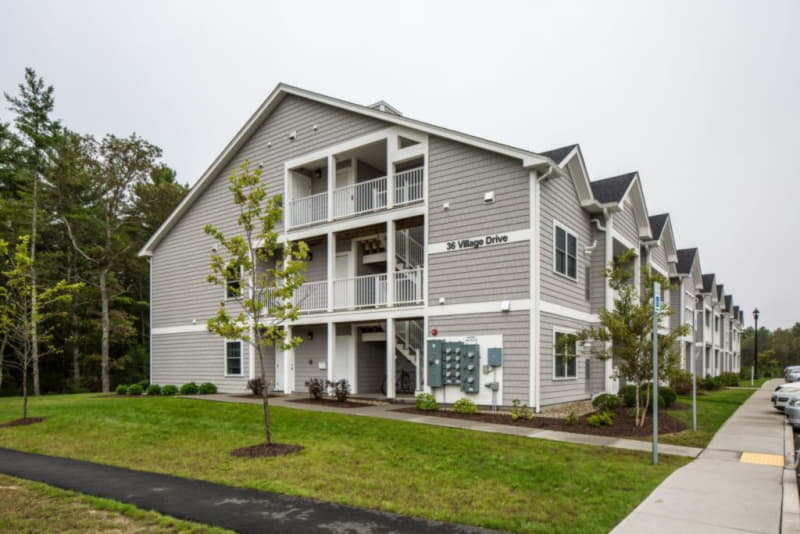 The Peabody Companies, a group of award-winning property management and real estate firms, announces that it has assumed management of Marion Village Estates at 36 Village Drive in Marion, a 60-rental-apartment affordable housing community.
Marion Village Estates, located in the charming coastal town of Marion, is minutes from Routes I-195, 495 and 6, is convenient to shopping and other local attractions and just a short walk from public transportation. The 60-apartment complex features many interior amenities and attractive landscaping.
"The Peabody Companies is happy to add Marion Village Estates to our managed portfolio," said Adam Kenney, Vice-President of Operations. "We look forward to meeting those who call this community their home."
About the Peabody Companies
The Peabody Companies and its affiliates – Peabody Properties, Peabody Resident Services, Peabody Supportive Housing, Peabody Real Estate and Peabody Miami – is headquartered in Braintree, Massachusetts, at 536 Granite Street. A full-service real estate firm, Peabody Properties manages over 13,000+ units of housing throughout New England, as well as additional communities in New Jersey and Florida. This award-winning, privately held company and Accredited Management Organization (AMO) was incorporated in 1976 and is under the direction of Karen Fish-Will and Melissa Fish-Crane, who were recently ranked #31 (out of 50) on Glassdoor's 2018 SMB Top CEOs list. Recognizing its long-term commitment to Resident Services as a unique area of expertise within the field of property management, a specialty sector, Peabody Resident Services was established and is dedicated solely to the development of support services and programs for residents of affordable housing. Designated as a Women Business Enterprise (WBE), and certified by the Massachusetts State Office of Minority and Women Business Assistance (SOMWBA), Peabody was recently ranked #49 on the 2019 National Affordable Housing Management Association (NAHMA) Affordable 100 List, as well as a 2017 and 2018 Top Place to Work by the Boston Globe and 2018 and 2019 Glassdoor Best Place to Work (most recently ranked #10). Learn more at http://www.peabodyproperties.com or on LinkedIn, Facebook, Instagram, or YouTube.