Russell Glass
Russ is CEO at Ginger, where he leads the company with his experience as a technology entrepreneur and a passion for digital mental health, strategy, and building great cultures. Prior to Ginger, Russ led products for the marketing solutions group at LinkedIn. He is the founder and former CEO and president of Bizo, a B2B marketing and data platform, which he sold to LinkedIn in 2014. While at Bizo, Russ co-authored The Big Data-Driven Business, a guide on how big data can lead to better decision making in business. He serves on the board of Rock the Vote, where he focuses on using his experience with technology, data science, and branding tactics to increase engagement and turnout among young voters. He is also the author of the children's book Voting with a Porpoise. Russ has a BSE in Mechanical Engineering and Economics from Duke University.

Interview Questions:
AGEA to Bizo to Ginger | Can you provide an overview of your entrepreneurial career from AEGA to Bizo/LinkedIn and the decision to join Ginger? Were you looking for a social impact company when you joined Ginger?
Ginger Today | What is the symbolism of the company's name? Where is Ginger today in terms of key metrics - locations, care providers, engagement rates, utilization numbers, clients, and employees ?
Business Model | Can you provide an overview of Ginger's business model? Is it a SaaS model? What is the mix between employer clients and health plans?
The Problem | Plagued by access issues, clinician shortages, complex reimbursement challenges and continued disparity problems, mental health treatment has been a well recognized healthcare problem. How is Ginger addressing these issues? How is Ginger solving the supply/demand imbalance?
AI and Machine Learning | What role does AI and machine learning play in improving access and quality of care in the Ginger platform?
Mental Health, Covid-19 and Ginger |One in five Covid-19 patients are diagnosed with a mental illness within 3 months. How has Ginger responded to the dramatic increase in mental health cases related to Covid-19?
Telehealth and Mental Health | Mental health is the top virtual care diagnosis. What were the utilization rates and other key metrics prior to Covid-19? Where are they now?
Marginalized and Underserved Groups | How is Ginger addressing the needs of marginalized and underserved groups?
Capital | In August, Ginger closed on a $50 million Series D Advance Venture Partners, Bessemer Venture Partners, Cigna and existing investors. Please provide us with an overview of Ginger's financings since you became CEO? Can you tell about the Series D financing? Why do you describe the telehealth funding as "catch up" funding? How much is going into R&D?
Ginger's Next Chapter | What is on the roadmap for Ginger?
Ginger was founded in 2011 by a team of entrepreneurs and data scientists at the MIT Media Lab who sought to build the world's first mental health technology platform. Through smartphone-based technology, the platform was designed to identify patterns of anxiety, stress and depression, and alert patients and their healthcare providers to deliver care.
For co-founder and COO, Karan Singh, this journey had deep personal ties. After learning of a loved one's suicide attempt, Singh committed to reinventing the way mental healthcare is delivered around the world.
As Ginger grew, the team realized the enormous potential to further improve mental health outcomes, evolving from selling its insights into healthcare providers, to becoming one. By combining high-quality, human care with data science and augmented intelligence, the team at Ginger created an entirely new platform for the delivery of mental healthcare, on-demand. Today, Ginger reaches millions of people around the world in 30 countries through its partnerships with employers and health plans.
Recent press releases:
Ginger Announces $50 Million in Series D Funding
Ginger Forms Advisory Board to Advance Innovation and Research in Mental Healthcare
New Data From Ginger Shows Nearly 70 Percent of Workers Feel More Stressed During COVID-19 Than at Any Other Point in Their Entire Professional Career
Ginger Announces $35 Million in Series C Funding
Ginger Offers Free On-Demand Behavioral Health Coaching for U.S.-Based Healthcare Workers During COVID-19 Pandemic
---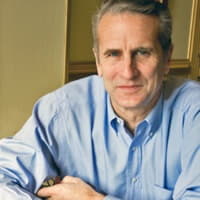 Edwin Warfield, CEO of citybizlist, conducts CEO Interviews.
If you're interested in a citybiz CEO Interview, please contact Edwin Warfield - edwin.warfield@citybuzz.co