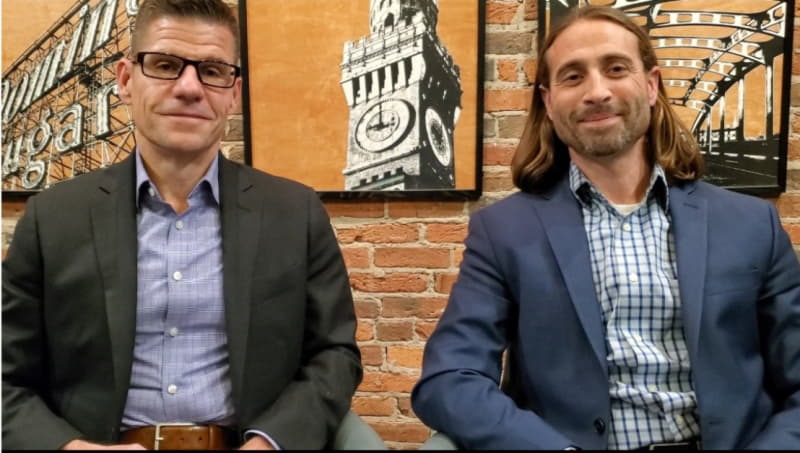 Jeffrey Musgrove and Joe Poling
In this third interview citybiz asks Baltimore-based Think's Jeff Musgrove, its managing director of executive advisory and PE and venture services, and Joe Poling, its director of client solutions, to explore the "new next normal" of doing business in and after the pandemic, the importance of culture, and Thinks emergence as a player on the national consulting stage.
Both Musgrove and Poling agree that the pandemic has forced companies to change their business models overnight and those that lack agility and refuse to change will struggle and vanish.
"It is adapt or fall behind," Poling says.
Who survives and thrives in this new world?
"It is going to be those companies that are able to transform in an agile way - constantly keeping a focus on the operations that support it and the customer journey and expectations - that are going to be successful," Musgrove said. "Those that are not are going to be in trouble in this next new world."
Think has embraced its own advice. Even during the pandemic its footprint expanded. In September, Think purchased Ventrue LLC, a Naples, Fla.-based shared services company for an undisclosed price. As part of the transaction Think signed a partnership agreement with?Naples Technology Ventures (NTV), a venture capital fund that invests in technology companies. Think will provide technology and advisory services to support NTV's acquisitions. The Ventrue and NTV deal opens new markets for Think, primarily with private equity and venture capital firms.
Regarding culture, Poling says, "don't underestimate" its importance. Musgrove says it will play a "huge role" in determining which companies survive and which do not.
Musgrove and Poling see great things ahead for Think. Three years out the envision a national organization that is a "trusted partner" to hundreds of companies across the country.
Says Poling, "We want to leave the world a better place day by day, client by client and I think we do that."
Interview Questions:
Q1: What is your advice for companies looking to transform their businesses?
Q2: You just acquired Ventrue, what is next?
Q3: How does this align with your vision (north Star) for Think?
Q4: What lessons have you learned along the way?
Q5: What does Think look like in three years?
Recent articles:
New Book: The Red Pill Executive Guides Business Leaders Through Challenging Management Issues That Threaten Performance and Profit
Think Promotes Joe Poling to Director of Client Solutions
Baltimore's Think Acquires Ventrue LLC In A Nationwide Bid to Expand Into Private Equity and Venture Capital Markets
---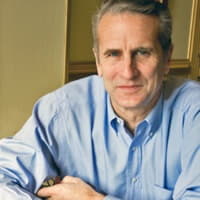 Edwin Warfield, CEO of citybizlist, conducts CEO Interviews.
If you're interested in a citybiz CEO Interview, please contact Edwin Warfield - edwin.warfield@citybuzz.co