Debra Hettleman
A college education changes lives. "I was inspired to become a transportation planner because of my Building STEPS internship with the Federal Highway Administration. I must thank Building STEPS because exploring various STEM careers helped me to find what I was passionate about," wrote Darren, a Building STEPS alum.
More than 20 years ago, a scientific consultant and entrepreneur recognized the dearth of diversity in the science and engineering industries. Determined to provide the highest quality of service to his clients, he launched Building STEPS (Science, Technology and Education Partnerships) as a long term solution to create a pathway for underrepresented students to become STEM professionals.
Nearly 80% of Building STEPS program graduates earn a college degree. Essentially, a Building STEPS graduate is ten times more likely to earn a college degree than their non-Building STEPS classmates. Building STEPS is true to its mission: equip our city's brightest students with the tools to propel them to college and career success.

Ironically, Building STEPS is not rocket science. The Baltimore based nonprofit provides a multi-year continuum of programming commencing in the 11th grade including STEM career exploration and immersion, college access, persistence and completion workshops, and ongoing support through college and the college-to-career transition. Focused on high achieving students who attend Baltimore City's more challenged public high schools, the organization is changing the calculus for our city's students and our city. Building STEPS becomes their primary resource and safety net for college access and completion. This highly successful model is scalable and could work in similarly positioned cities.
Nearly all Building STEPS college graduates return to Baltimore to start their careers. These young professionals contribute to the economy and their communities in ways once unimaginable. They are healthcare and technology professionals, elected officials, military officers and teachers. They buy homes, start families and volunteer in their communities. Building STEPS college graduates are our city's future.
Building STEPS is 100% philanthropically funded and programming is provided free charge. Corporate and institutional partners are essential to providing STEM exposure and immersion through site visits and internships. Serving nearly 200 high school students, 200 college students and 100 young professionals annually, Building STEPS continually expands partnerships and volunteer opportunities.
Building STEPS students are bright, inquisitive and motivated and they deserve every tool and resource to succeed, Debra Hettleman, Building STEPS CEO explains. "Our college graduates are Baltimore's future leaders, influencers and changemakers."
Interview Questions:
HISTORY | Could you set the stage and give us some history and an overview of how Building STEPS works?
IMPACT | What is the organization's reach as far as students, schools and geography?
ALUMNI | Can you give us a sense of how Building STEPS alumni have impacted Baltimore generally and the State of Maryland economically?
FUNDING | How is Building STEPS funded and how do you think the pandemic will affect the organization's mission?
PROGRAMMING | I know you recently started fall programming. Can you tell us how that's going?
PARTNERSHIPS | Can you tell us how partnerships have made an impact on Building STEPS and how a company or an individual can get involved with your organization?
Brooke Lierman Bio:
Lierman was born in Washington, DC February 14, 1979. Lierman graduated from Walt Whitman High School in 1997. In 2001, she graduated from Dartmouth College with an A.B. in history. She later attended the University of Texas, Austin School of Law where she earned a J.D. Between college and law schools, Lierman was an AmeriCorps VISTA member at The DREAM Program in Vermont, working with children living in public housing developments. She worked on the 2002 campaign of the late Senator Paul Wellstone, and on the presidential campaign of Howard Dean and John Kerry. Immediately prior to going to law school, Lierman worked at the Center for American Progress in Washington, D.C. During law school, Lierman was President of the American Constitution Society and worked as a policy advisor to Texas State Senator, Rodney Ellis. Lierman clerked for the Chief Judge of the federal District Court of Maryland from 2009-2010 (Judge Benson Legg and Judge Deborah Chasanow).
Today, in addition to serving as a State Delegate, Lierman is Of Counsel at the Baltimore civil rights firm of Brown, Goldstein, & Levy LLP, where she handles a variety of civil rights and disability rights cases. As an attorney at Brown, Goldstein & Levy, LLP, Lierman has fought and won battles for the rights of people with disabilities and against wage theft. In 2013, Lierman was featured in Baltimore Magazine's "40 under 40", a list of the region's top, young professionals. Lierman also won the distinction of The Daily Record's Top 100 Women Awards in 2019.
Lierman is a trustee of the Baltimore Museum of Art and on the board of Advocates for Children and Youth and the Downtown Partnership of Baltimore. She is a past board member of CPHA (Citizens Housing and Planning Association) and the Downtown Baltimore Family Alliance.
Shortly after the election of President Donald Trump in November 2016, Lierman spearheaded the creation of a coalition of female volunteers and activists, Baltimore Women United. The organization held their first meeting in January, 2017 and continues to be a resource for female candidates, activists and volunteers in the greater Baltimore region. Lierman co-founded and co-chairs Maryland Women for Biden.
Press releases:
STEM Everyday podcast with Chris Woods
WMAR Television Appearance on Midday Maryland
Nonprofit Helps Baltimore High School Students Learn Networking, Communication Skills
Building STEPS Names Asia Cole Program Associate
Building STEPS Helps STEM Students Go to College
---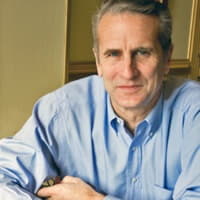 Edwin Warfield, CEO of citybizlist, conducts CEO Interviews.
If you're interested in a citybiz CEO Interview, please contact Edwin Warfield - edwin.warfield@citybuzz.co