The Reinvention of this Unique Corporate Campus is the First Step in Developers' Vision of a New Mixed-Use Neighborhood at the Heart of East Vancouver's Growing Community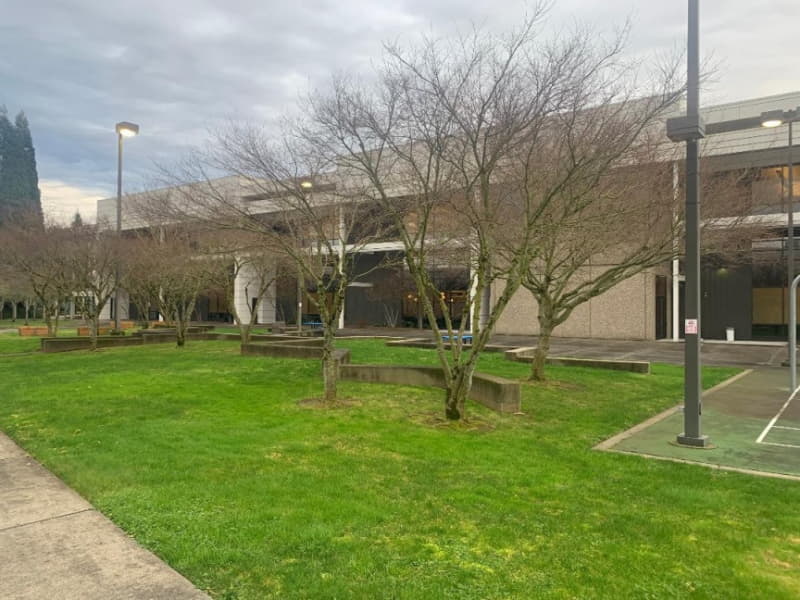 New Blueprint Partners and Rabina have announced that their firms have acquired The Vancouver Technology Center located at 18110 SE 34th Street in East Vancouver, Wash. The new owners have renamed the campus Vancouver Innovation Center to reflect the new and diverse uses planned for the property.
Upon completion of the acquisition, the two developers will embark on a multi-million-dollar repositioning of the 700,000 square foot property to transform it into a best-in-class office, flex and industrial campus. The upgraded campus will support a variety of jobs and uses including food preparation and show space in addition to its current focus of technology and manufacturing. "We believe this campus is a unique community asset," said Marc Esrig, Principal of New Blueprint Partners. "It's rare to find an opportunity to further upgrade a modern campus that provides such a rich array of amenities for tenants, workers and community members."
Josh Rabina, President of Rabina noted, "This is a unique opportunity to make a meaningful, long-term investment into a vibrant and growing community. Vancouver has a tremendous pool of local talent, much of which is forced to commute to other regions for work each day. We are hopeful that our efforts to create an innovative and sustainable mixed-use campus will attract a diverse group of forward-thinking employers and allow more local residents to live, work and play in East Vancouver."
Built in 1980, the current campus comprises six buildings with office, flex and light manufacturing space. It includes an exterior courtyard, amenities such as basketball and volleyball courts, a community garden and park area. The campus is at the center of a growing community in East Vancouver near major thoroughfares such as State Route 14 and Interstate 205 and within a 15-minute drive from Portland International Airport.
The developers will initially focus on the tenant experience within the existing campus in an effort to create a vibrant community of progressive companies seeking workspaces that enable innovation and collaboration. The initial investment plan includes collaboration with a best-in-class team of design professionals to create new building entrances, a dynamic commons area, an array of unique indoor and outdoor amenities, and energy-efficient building systems.
The developers' long-term plan envisions the addition of new uses to the campus that will result in a "live-work-play" environment that connects residential, office, manufacturing and retail uses with a network of public pathways, parks and common spaces to create a connected community where everything one needs is accessible within a 20-minute walk.
Financing was arranged by JLL, including the New York team of Evan Pariser, Senior Managing Director, Capital Markets; Marko Kazanjian, Senior Director, Capital Markets; and Nicco Lupo, Vice President, Capital Markets; and Casey Davidson, Managing Director, Capital Markets, based in JLL's Portland office.
"New Blueprint Partners believes that Vancouver is a hidden gem among smaller growth-oriented cities, but not for long," said Ron Schinik, Principal of New Blueprint Partners. "A well-educated population, strong housing stock, excellent schools and amiable tax structure makes Vancouver one of the most dynamic and attractive locations in the Pacific Northwest. Both partners in this acquisition are long-horizon investors, who have a history of making long term commitments to the neighborhoods they invest in. Our intent and hope is to transform the Vancouver Technology Center into a live-work-play neighborhood that becomes a cornerstone of this tremendous community."
About Rabina
Rabina is a real estate investment and development firm based in New York that has been family-owned and operated for three generations and more than 60 years. Through multiple business cycles, Rabina has owned more than 25 million square feet of residential, office, retail, mission critical and industrial assets throughout the United States and abroad. The Rabina portfolio continues to grow through a robust pipeline of ground-up development and opportunistic investments in institutional-quality assets. Consistent leadership, a long-term vision and a commitment to integrity have allowed Rabina to thrive across the years as partner, developer, landlord, borrower and lender. Applying long-standing principles to present challenges, Rabina stands poised for continued growth in an ever-changing market. For more information, please visit rabina.com.
About New Blueprint Partners
New Blueprint Partners acquires industrial real estate inclusive of machinery, equipment and ancillary issues. The principals of NBP experience includes the acquisition of 20 million square feet of industrial real estate through-out North America. These acquisitions include complex transactions consisting of embedded manufacturing equipment, environmental issues and meaningful re-use to benefit local communities. Previous transactions include numerous Fortune 500 companies, private equity firms and a varied array of manufacturing concerns.