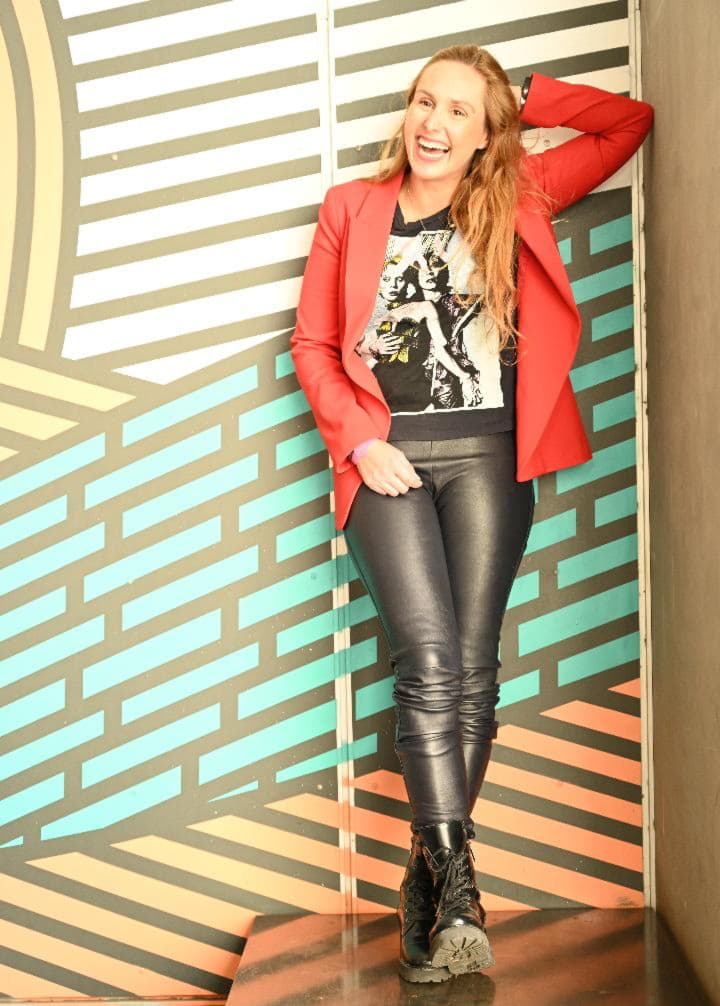 Manuela Seve (Photo by: Gregory Keith Metcalf)
Alpha'a is an online, community-oriented platform offering tailor-made art collections for businesses across all industries including hospitality, tech, interior design and more. Founded by Brazilian-born, New York based Manuela Seve and RenatA Thomé, Alpha'a makes artists' works, primarily limited-edition prints, accessible to audiences all around the world through cutting-edge technology. With a network of more than 7,000 artists, Alpha'a has spearheaded initiatives with notable names in contemporary art such as Ernesto Neto, Jarbas Lopes, Alexandre Arrechea and Nelson Leirner. Alpha'a streamlines the supply chain process by printing pieces directly in the originating country of each client's business. Clients include Airbnb, Gilt, West Elm and Zola.
Alpha'a provides customizable, gallery quality art for your business. We offer accessible pricing from the world's largest virtual gallery collection. Alpha'a holds no inventory, allowing us to reduce overhead costs that are usually included in charges to the client. Additionally, our crowd-sourced and pre-curated platform provides artwork directly to the purchaser. Our platform offers high customization and allows collectors to choose paintings and 3D sculpture artwork from a great variety of options, including regional focus, subject matter and site utilization, as well as traditional color, size, framing and footprint of the work. In addition, our museum quality materials are created with the some long-term preservation standards of museum quality materials, our artworks far surpass that of any competitor, differentiating our fine art from that of mass-produced commercial and poster art.

Interview Questions:
Roadmap | What is your roadmap for the next couple of years?
The Path to Alpha'a | Please tell us about your career and the founding of Alpha'a? What is the experience and role of your co-founder, RenatA Thome?
Art Collective | Alpha'a is described as the world's largest art collective. Please describe.
The Problem | How are you disrupting the art market? Can you explain how you're revolutionizing the "process of art consumption"?
The Solution | The Alpha'a solution is described as an inverted marketplace. Please explain.
The Product | Can you walk us through the workflow?
SAAS Model | Can you explain your SAAS model?
The Artist | How many artists are part of Alpha'a? What role do galleries play?
The Role of Art | What role does art play in commercial real estate? (Columbia presentation)
Traction | Alpha'a has garnered traction in hospitality, commercial real estate and multi-family? Who are some of your clients in these sectors?
Four Seasons | Alpha'a recently was involved in a project for the Four Seasons. Tell us about this project.
White Label | Can you explain your white label solution and provide some sample clients?
Fundraising | Please provide a history of capital and present fundraising activities?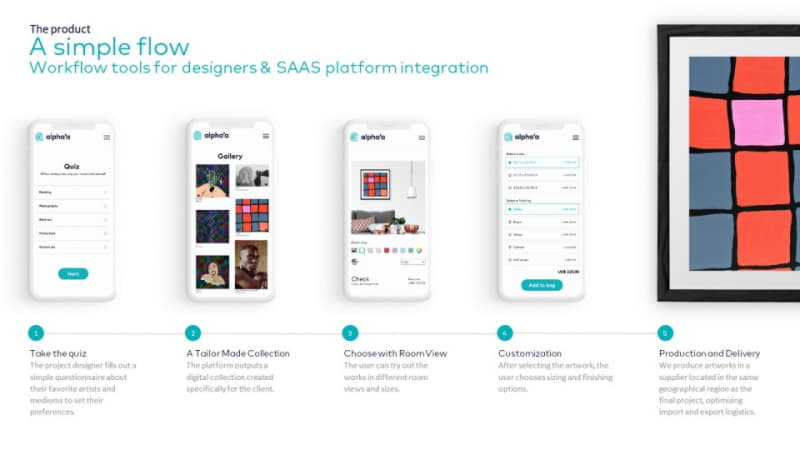 Alpha'a blogs:
Infamous with Andres Serrano: Neuehouse Hollywood's Most Recent Exhibition
RISD X ArtFrankly Challenge: Winning Artworks Announced
Artist Q&A: Jeffly Gabriela Molina
5 Instagram Artists You Should Have in Your Feed
---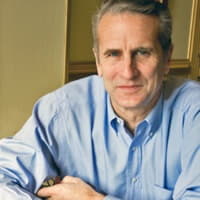 Edwin Warfield, CEO of citybizlist, conducts CEO Interviews.
If you're interested in a citybiz CEO Interview, please contact Edwin Warfield - edwin.warfield@citybuzz.co