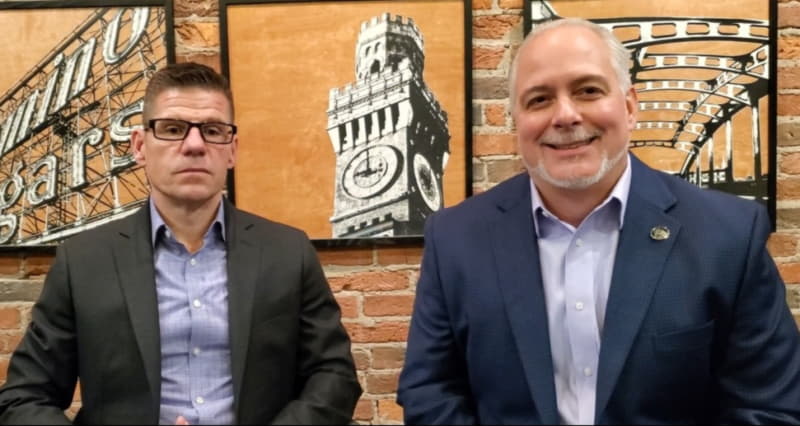 Jeff Musgrove and Tony Gruebl
In this second interview citybiz asks Baltimore-based Think's Tony Gruebl, the firm's president and founder, and Jeff Musgrove, managing director of executive advisory and PE and venture support, to discuss the company's recent acquisition of Ventrue and why it puts the company on the path to offering services nationwide.
In September, Think purchased Ventrue LLC, a Naples, Fla.-based shared services company for an undisclosed price. As part of the transaction Think signed a partnership agreement with Naples Technology Ventures (NTV), a venture capital fund that invests in technology companies. Think will provide technology and advisory services to support NTV's acquisitions.
The Ventrue and NTV deal opens new markets for Think, primarily with private equity and venture capital firms. Musgrove says potential clients are disruptors operating in insurtech, fintech and healthtech. Through Ventrue, Think can plug into these companies and advise them along the business lifecycle in three primary areas: diligence, integration and optimization.
"I have been a big believer that there is a gap to be filled by a firm like Think in that space as a trusted partner to the PE or VC firm who can go in and perform those critical functions for them," Musgrove said. "So, they don't need to build it. We have the expertise."
To hear more from Gruebl and Musgrove, click the below video.

Interview Questions :
Q1: Why Ventrue? Why did you see it as a perfect marriage for Think?
Q2: What markets does Ventrue open for Think?
Q3: What do Mike Abbaei, Brij Sharma and Jeff Musgrove bring to the table?
Q4: How does this partnership help you enter new markets and create a full-service, single source provider offering?
Recent articles:
New Book: The Red Pill Executive Guides Business Leaders Through Challenging Management Issues That Threaten Performance and Profit
Think Promotes Joe Poling to Director of Client Solutions
Baltimore's Think Acquires Ventrue LLC In A Nationwide Bid to Expand Into Private Equity and Venture Capital Markets
---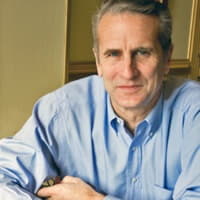 Edwin Warfield, CEO of citybizlist, conducts CEO Interviews.
If you're interested in a citybiz CEO Interview, please contact Edwin Warfield - edwin.warfield@citybuzz.co