Obi Omile Jr.,
Everyone has fallen victim to a bad haircut at some point in their life, and the co-founders of theCut, know this all too well. theCut is the largest technology platform modernizing the barbershop experience for barbers and the people who need them. Founded in 2016 by high school best friends Obi Omile Jr. and Kush Patel, the idea came after they aired their frustrations about too many bad haircut experiences at the barber. "Barbers have no way to showcase their talent online and no real system to book their appointments," says Omile. "They're literally managing hundreds of clients by hand, which consumes valuable time." At the time, the two friends were both working their day jobs as software developers across tech and finance industries and decided that with their understanding of technology and barbershop culture, they knew they were the right ones to solve this problem. That's when theCut was born.
They began operating on a shoestring budget, with some capital from angel investors and an equity crowdfunding campaign. In 2018, Omile and Patel were accepted into the Techstars program in Los Angeles where they had their first taste of mentorship and support. Then a year later, the co-founders made the Forbes 30 Under 30 List and received $500K in funding from Leadout Capital. Omile and Patel stretched a total of $857K in capital over the four years and were able to scale quickly. "Scaling has been the biggest hurdle we have had to overcome," says Omile. "The industry and profession are one of the oldest to date, yet still one of the most underdeveloped, and incredibly fragmented without any true means of distribution. We've had to be creative in finding ways to reach barbers." Omile added: "We were smart about our budgeting; constantly doing outreach through social media ourselves to get barbers on the app, living with our parents to save money, and working out of local Paneras and libraries - basically anywhere with wiFi."
Fast forward to 2020 - there are now 70K barbers, 2M users, and over 15M appointments booked nationwide on the app, which dwarfs competing apps in a $20B market. theCut is also seeing approximately 30K new app users weekly since the re-openings in early May. "There are alot of booking solutions out there," says Omile. "We've built our product specifically for barbers, and feel like our brand resonates with them and potential customers best."
As a 100% black and brown-owned and operating startup, Omile is on a mission to empower theCut's barbers and the black and brown communities they work and reside in. theCut has discounted its monthly subscription fee for barbers from $20 to $5, created a gift card campaign to donate to barbers where they raised $15K in gift cards to their barbers during the pandemic, and donated $15K worth of shields spread amongst barbers and community hospitals in black and brown communities in light of COVID. theCut has also partnered with Shape Up The Vote to provide free voter registration kits to their barbers to give to their clients.
Omile is excited for what the future holds for theCut. He hopes to partner with companies to offer a variety of programs that support barbers and the community. He's also planning on Series A raise in Q1. "We plan on raising funds that will allow us to build out our engineering team and other supportive roles within the company to help us tackle our international ambitions for the next year," says Omile.
Interview Questions:
Q1: Can you share a bit about your personal background?
Q2: What led you on your entrepreneurial journey to launch theCut and how did the Techstars program play into this?
Q3: Where is theCut today? What do your numbers look like? And how do you position yourself relative to the competition?
Q4: Can you identify a "tipping point" on the business? When did you start to see success?
Q5: On the other side of the coin, what was the biggest hurdle you had to overcome to date?
Q6: How has COVID affected theCut and how have you persevered?
Q7: theCut is a 100% Black and Brown-owned company. Why is this important to you and do you think it has impacted your business?
Q8: Tell us about your capital journey. How did you raise your $875K in capital, stretch it over four years and scale so quickly?
Q9: What does the future hold for theCut?
---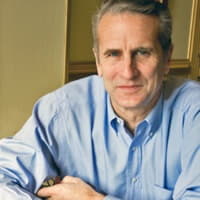 Edwin Warfield, CEO of citybizlist, conducts CEO Interviews.
If you're interested in a citybiz CEO Interview, please contact Edwin Warfield - edwin.warfield@citybuzz.co