Kevin Hrusovsky
Spend a few minutes with Kevin Hrusovsky, President, CEO and Chairman of Quanterix, and you will quickly understand that he and his colleagues are on a mission to transform medicine.
Hrusovsky believes the Billerica, Mass.-based life sciences company has the technology and know-how to change medicine from merely providing reactive "sick care" to identifying disease and illness at the cellular level so people can be treated while they are still healthy. As a result, healthcare becomes preventative and personalized.
"Quanterix is a company that has figured out how to apply rocket science to the blood," Hrusovsky says.
Hrusovsky took Quanterix, QTRX, public in 2017 and since this past March its stock has nearly tripled trading in the $40 range. What's more, on Oct. 6, Quanterix won an $18.2 million contract from National Institutes of Health to accelerate the development of a next generation Covid-19 test.
Why would NIH bother with Quanterix? The company's technology detects protein biomarkers in extremely low concentrations in blood, serum and other fluids that, in many cases, are undetectable using conventional, analog immunoassay technologies. Its technology is 1,000 times more sensitive than any technology in the world, so it can uncover disease when people are healthy.
Quanterix's hopes to scale to 1 million COVID tests a week in the coming months. The company has 248 employees and will hire an additional 60 for the project.
We spent a few minutes with Kevin to discuss the science behind Quanterix, its NIH work and the company's prospects.

Interview Questions:
Quanterix Today | Can you provide an explanation of biomarkers, the goal of advancing precision health and a snapshot of Quanterix today?
Biomarkers and COVID-19 | Can you explain how Quanterix has pivoted and responded to Covid-19? Can you describe the role of your technology Simoa? Which therapeutic areas, oncology, neurology, cardiology, inflammation and infectious diseases?
The NIH Grant | The first week of October, Quanterix announced an $18 million contract with the National Institute of Health. It will accelerate the development of the COVID antigen test based on Quanterix' Simoa technology. Can you explain the significance of this award?
Recent Partnerships | Earlier this month, Quanterix entered into a license agreement with Abbott Laboratories. The license grants Abbott access to Quanterix's portfolio of bead-based technology patents for IVD invitro diagnostic applications. Can you describe this partnership?
Simoa | Can you explain how Simoa holds the keys to a complete high-definition picture of the COVID-19 infection?
The PPH Network | What is the Powering Precision Health ecosystem? What is its significance in the rollout? How does Quanterix compete in the competitive COVID testing landscape?
Execution/Aspiration | The execution is research and catalyzing "high probability" drug development; the aspiration is high value diagnostic and health services and a neuro toolbox acceleration , COVID and a broader PHH vision. Can you explain the vision for digital biomarker disruption in this context?
Disrupt Healthcare | How is Quanterix poised to disrupt healthcare?
Powering Precision Health | You're the founder of Powering Precision Health which is an annual summit focused on the advancement of precision health. Can you tell us about your vision and its impact?
5 to 10 Years Precision Health | Will precision health improve population health? Where is precision health in 5 to 10 years?
Recent articles:
Quanterix Receives National Institutes Of Health Radx Contract To Advance Antigen Test For Sars-Cov-2 (COVID-19)
Kevin Hrusovsky to Speak at Precision Medicine Leaders Summit's Precision Oncology Conference
NIH Awards Boston-Based Quanterix $20M For COVID-19 Blood Test
Quanterix Enters Into A License Agreement That Grants Abbott Access To Portfolio Of Bead-Based Technology Patents For Use In Vitro Diagnostics
Quanterix' Simoa Technology Supports 42 Scientific Presentations At MSVirtual202
Quanterix To Participate In The Canaccord Genuity 40th Annual Growth Conference
Quanterix Prices Public Offering Of Common Stock
---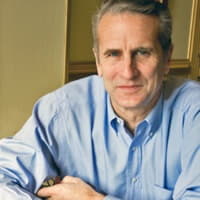 Edwin Warfield, CEO of citybizlist, conducts CEO Interviews.
If you're interested in a citybiz CEO Interview, please contact Edwin Warfield - edwin.warfield@citybuzz.co