Michael Mufson
Mufson Howe Hunter & Co. LLC, based in Philadelphia, was formed in 2004 by a group of like-minded investment bankers. The senior members of the firm all share a common culture that our clients' interests are paramount and the execution of our investment banking services be conducted with the utmost professionalism and integrity. Mufson Howe Hunter investment banking services focus on mergers & acquisitions and the placements of growth capital. We focus our investment banking efforts on clients operating in four industry verticals; business services, consumer, industrial and technology services and support those efforts with in-house research.
MHH's Technology & Services practice serves growth-oriented, rapidly scalable businesses that leverage proprietary and enabling technologies to address the evolving needs of modern enterprise customers. We apply deep industry expertise and broad transaction experience to provide thoughtful, tailored advice and solutions for our clients. Our clients turn to us for outstanding M&A advisory and capital-raising execution.
Broker-dealer services provided through Mufson Howe Hunter & Partners LLC, a member FINRA/SIPC.
This CEO Interview with Michael Mufson focuses on the state of middle market transactions.

Interview Questions:
Mufson Howe Hunter | Can you provide an overview of Mufson Howe Hunter? How many investment bankers? Sector focus? Major transactions?
Deals in 2020 | Can you highlight some of the major deals of Mufson Howe Hunter this year?
Middle Market Deal Flow | What is the state of deal flow in the middle market arena?
COVID-19 | What has been the impact of COVID-19 on your company and transaction flow?
Consumer Space | Your personal focus is on the consumer space? Can you highlight some recent deals and provide an overview of the consumer space?
Sectors |Which sectors are you thriving? Which ones are lackluster?
2021 | Do you have any predictions for 2021?
Recent articles:
---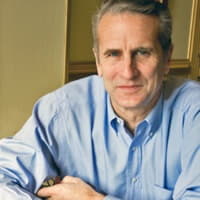 Edwin Warfield, CEO of citybizlist, conducts CEO Interviews.
If you're interested in a citybiz CEO Interview, please contact Edwin Warfield - edwin.warfield@citybuzz.co