The Sumaira Foundation for Neuromyelitis Optica (TSF) recently hosted Boston's first-ever "Picnic in the Park," which TSF founder Sumaira Ahmed organized for patients battling the rare autoimmune disease that affects less than 10 out of 1 million. Ahmed also battles NMO and created TSF to provide a network for patients, their families, doctors and friends to support each other.
The event is the first of its kind in Boston to form a support system for younger patients and their families who may feel trapped by their condition, which leaves many blind or paralyzed.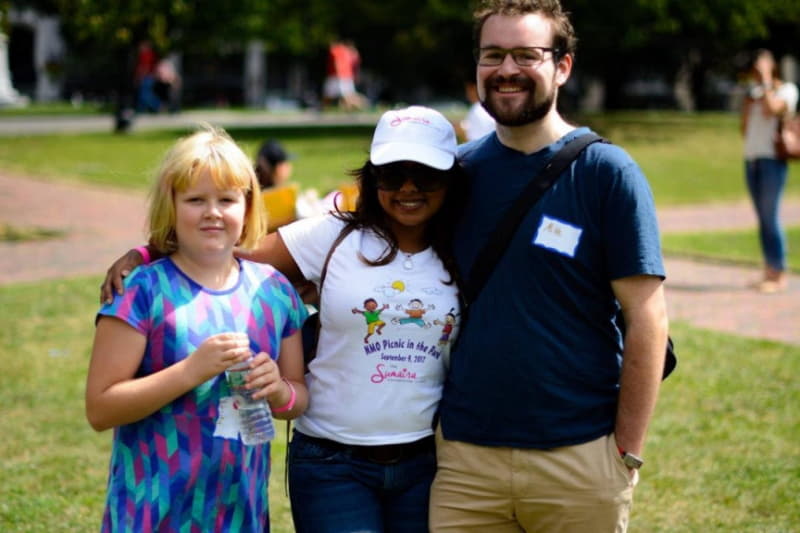 Picnic in the Park Attendee Verity Yelton, TSF Founder Sumaira Ahmed, and NMO patient Mike Raleigh

TSF Board Member Dr. Marcello Matiello, Dr. Laura Safar, TSF Sumaira Ahmed, and TSF Health and Wellness Advisor Mary McAlary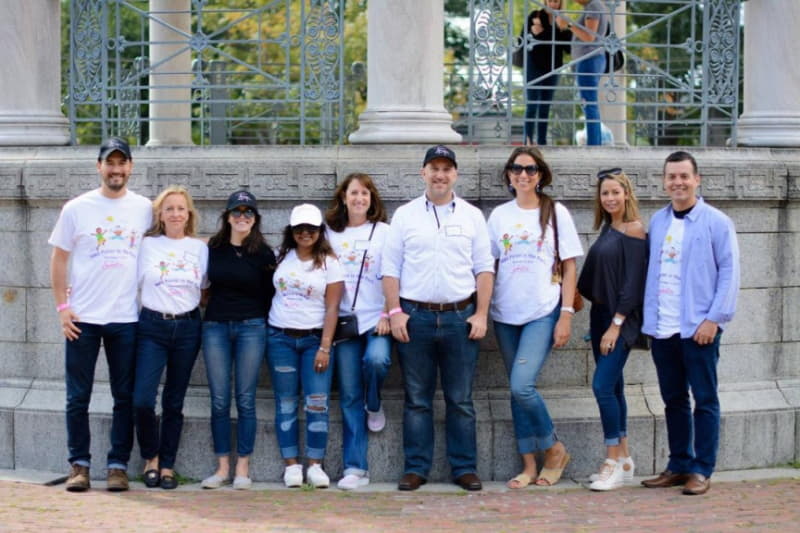 TSF Board and Advisory Counsel including TSF Founder and NMO Patient Sumaira Ahmed
About The Sumaira Foundation
The Sumaira Foundation for NMO aims to generate global awareness of Neuromyelitis Optica Spectrum Disorder [NMOSD] while raising funds to help find a cure.
About NMO
Neuromyelitis Optica is autoimmune disease that affects different parts of the nervous system. The disease manifests itself through relapses (also called exacerbations or attacks) and the most common relapses are of optic neuritis (inflammation of the optic nerve), myelitis (inflammation of the spinal cord) or syndrome of the area postrema (inflammation of the an small area in the brain that causes nausea, vomiting and hiccups). While the cause of NMO is unknown, blood tests reveal that antibodies attack a protein called Aquaporin-4 or AQ4-- the most important water channel in the central nervous system.
A "laymans guide" developed by the foundation is here: http://www.sumairafounda tion.org/laymans-guide-to-nmo/