Kambiz Shahbazi and John Lashar
KS Partners has acquired Marlborough Technology Park from Normandy Real Estate Partners for $46 million. Cushman & Wakefield negotiated the sale.
The 584,648-square-foot park consists of seven buildings on a 57-acre campus along Nickerson Road in Marlborough, Massachusetts. The previous owner completed a $9.8 million capital improvement campaign that modernized each of the building's common areas, building systems, and amenities. The space provided at the complex offers prominent tenant identity opportunities, extensive window line, abundant access to natural light and unparalleled flexibility.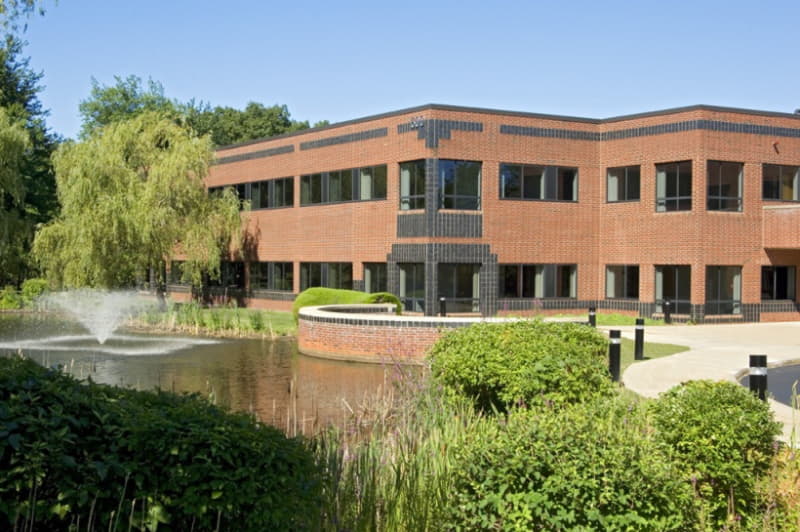 On-site amenities include a full-service cafeteria, multi-media conference center, lounge, and fitness center with full-service locker rooms. Approximately 2,200 parking spaces are available for tenant use. KS Partners will manage the property and will have a management team on-site.
"We are pleased to be adding this strong asset to our MetroWest portfolio," stated Kambiz Shahbazi, president and founder of KS Partners. "Marlborough has a reputation of being very businessfriendly, which attracts a strong tenant base and is evidenced by the uptick in nearby amenities."
Marlborough Technology Park's enviably convenient location offers swift access to I-495, Route 20, I-90, and Simarano Drive. The site is proximate to the new Apex Center of New England, a 475,000- square-foot property featuring 11 high-profile buildings, a 150,000-square-foot custom-designed entertainment complex, Hyatt and Marriott hotels, six restaurants, and 60,000 square feet of retail stores. This development is expected to be completed this fall.
The property is well leased to a strong and diversified group of tenants, including Cavium, Inc. and ViaSat, both international public companies. Other major tenants include a variety of large wellknown global companies including Oracle, Roche, and Tetra Tech. John Lashar of Transwestern will represent KS Partners for leasing.
KS Partners LLC is a commercial real estate owner and property management company which owns and manages income producing real estate assets in the Northeast. The KS Partners portfolio strives for value appreciation through the capitalization of improved leasing, repositioning or redevelopment opportunities. For more information, please visit www.kspartnersllc.com.